December 7th is a tough day for me, it was on this day in 2004 that I lost my father. It was expected after a long illness, but nothing quite prepares you for this kind of thing.
My father inspired my love of learning and pursuit of productive hobbies, especially geeky ones.
In April of this year MJ and I were married. Though I was honored to have my grandfather there with me, there was a particular bit of pain as I didn't have my father to walk me down the aisle.
But the wedding wasn't fully without him, in the cozy room where we signed our Ketubah, I brought along a framed photo of him from when I was little: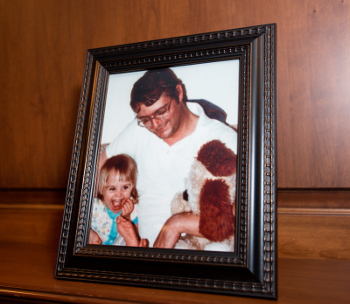 I love you and miss you Dad.