I learned this morning via #ubuntu-us that they're now selling Ubuntu at Best Buy, and couldn't help myself: during my lunch break I swung out to Best Buy to drop $20 on a copy.
It wasn't easy to find, I spent about 10 minutes searching through their software section, past their big Microsoft Windows Vista and Office displays. I finally found it on the bottom shelf with lots of other miscellaneous software.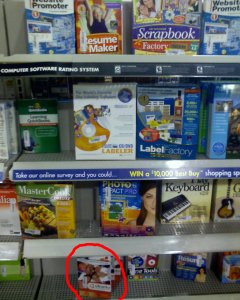 What did I get for $21.19 (after tax)?
Spiffy packaging!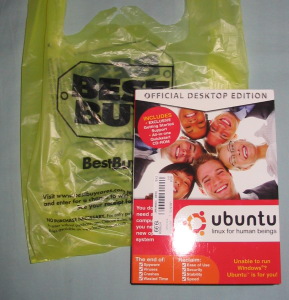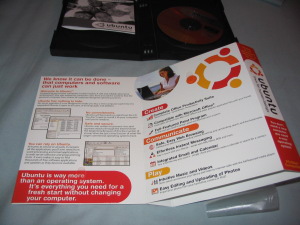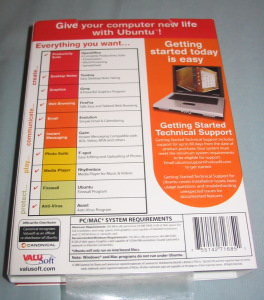 An Ubuntu Hardy, 8.04, CD, and a small quickstart booklet: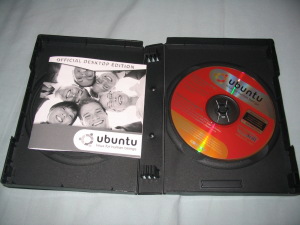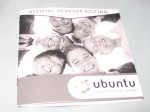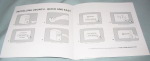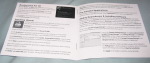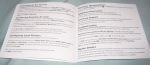 The booklet came with a Registration Number, interesting (I whited it out here).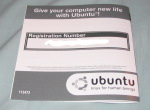 It's very exciting to see Ubuntu carried on the shelf by a mainstream store like this, even if it is on the bottom shelf right now.