On Saturday the Philadelphia team of Ubuntu US Pennsylvania hosted our BugJam. PLUG member Art Alexion graciously offered us space at Resources for Human Development in great room with wired connections for the event, and access to a kitchen for our goodies.
People started arriving around noon and we got things set up, retrieved the Oreo Cake and sticky buns donated by Pechter's Bread. We started things off pretty socially, answering basic questions and getting everyone online, with launchpad accounts. I had drafted up some handouts the night before and Jim Fisher supplied a bunch of printouts of the bug workflow charts. When people were finally settled in Connor Imes did a short presentation tour of the important Wiki pages and basics on how to find and handle bugs.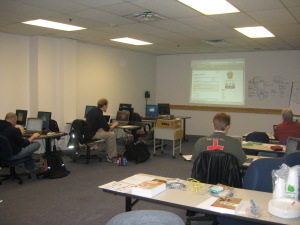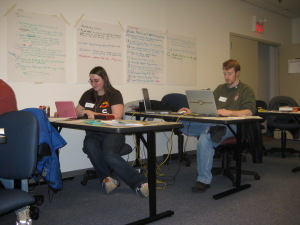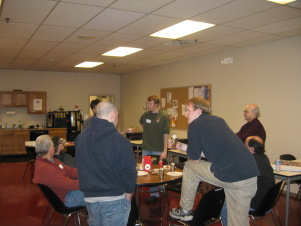 More photos were posted on our gallery: http://gallery.ubuntupennsylvania.org/main.php?g2_itemId=523.
We spent until 6PM there, a six hours that went by far more quickly than any of us had anticipated. All told, we had 9 people show up, 7 who were able to attend for the entire BugJam. We even saw some new faces, which is always a delight.
Great event! Awesome work everyone!