The last time I posted a status update on the project was June 2008.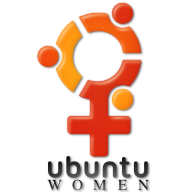 We just had a meeting on March 4th (minutes and log here) to discuss project status. It was really great to hear from some of the more active women within the Ubuntu community, and get their take on our goals and purpose. Plus there were some great ideas floated at the meeting that we have decided to act upon.
What is our current state?
The key points:
Mailing list has primarily been used to inform each other of events and plan real life meet ups.
IRC channel tends to be social, but also provides a "safe" place for rants and discussions about the community. The friendly nature of the channel makes it a vital resource to the project.
Forums still have not been fully integrated within the project, but serve as an important spring-board for gaining new members and encouraging women who are active on the forums to become more involved.
Major project-wise we were stalled. Our mentoring program hasn't taken off beyond being able to match up women with volunteers who we personally know within in the community. We missed a couple months of Full Circle contributions and a meeting hadn't been held in several months.
However, the reason for this stall is significant – all of the key women involved with Ubuntu Women are also heavily involved with other projects within Ubuntu and upstream. We've had less time for Ubuntu Women advocacy in the form of Projects as we dive into bugs, development, support and all kinds of other roles.
There was also consensus during the meeting that the key points mentioned above were the real meat of the project, not our sub Projects. And in my opinion, having more women in key, visible roles within the core Ubuntu project itself goes further to encourage more women to contribute than any Mentoring or Classroom initiative.
Where do we go from here?
If we did have the time for advocacy, where is our time best spent? During the meeting we did some brainstorming and came up with a few ideas.
Provide more encouragement to women to speak at events and be visible within the project
Launch a "Women Behind Ubuntu" interview series for inclusion in Full Circle Magazine and on ou wiki
Revitalize the website
The first point was all about what I mentioned above. For me, while I adore my male role models and friends who have encouraged me along the way, being exposed to other women who are involved with Linux was vital to having enough courage to make the leap into contributing to F/OSS. I was able to gain this exposure through involvement with LinuxChix, but I think it would have been really valuable to me early on to have seen more women visible within the community who were making serious contributions. In order to achieve this goal we decided that we should make a regular (bi-annual?) nudge to the list to remind list members of our resources, and enforce that there are several of us within the project who are willing to help with conference talk submissions, review slides and in general give advice to the "I have these skills, what conference should I attend?" questions. We also want to encourage more women to participate in the Ubuntu Women Planet, and once they become Ubuntu Members to encourage them to post to the official Ubuntu Planet (fear of flaming or negative reaction still does make some shy away from this).
We ended up moving forward with the second idea as well. Myriam Schweingruber has taken the reins and will be interviewing women within the Ubuntu community about their contributions. Our first interview was submitted to Full Circle this month! And we've put together a wiki page to track the project.
The website revitalizing project is really the only one we've let hang on the vine for now. The content is valid, and last year we reorganized the resources a bit to make them more accessible. While I new design would be exciting and fun, we simply lack the resources right now to make it a reality, and don't feel that it's a high enough priority at this time.
So that's where we are at! For more information about the project itself, hop on over to our website, which is now accessible at either ubuntu-women.org or women.ubuntu.com.