I finally joined a gym last week, Crunch, just down the street from where I live. When I canceled my membership back in Pennsylvania in preparation for the move in February the plan was to see how walking everywhere in the city would do for me exercise-wise and decide from there whether I wanted another gym membership. It turns out that although I do walk a great deal more than I used to, I also live in an amazing food city so it's easy to overindulge.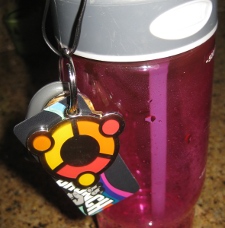 So why did I select this gym? It's close, and… it's close. Location, location, location. It also helpfully turned out to be much larger than I expected, it looks like little more than a street corner from the outside, but it's actually got 3 floors of equipment, classrooms and locker rooms with showers. Plus it's clean, the equipment is all in working order and it's relatively inexpensive for a gym in the city. I'll be going three times a week, and so far going right after I finish work has worked out pretty well.
So wait, why am I going to a gym again? Oh yeah, I love food and beer!
Last week I tried a Früli Strawberry beer that we picked up over at BevMo! which is a very nice beer that starts off sweet but finishes with an interesting bitter aftertaste. The other night MJ and I were out at Burger Bar, the restaurant just below The Cheesecake Factory at Union Square and I enjoyed a Big Sky Moose Drool Brown Ale, because I couldn't resist drinking something called "moose drool"! It was quite a bit darker than I expected for a brown ale, as most of the brown ales I encounter might as well be called amber ales, but it was enjoyable and if our waiter had been more attentive I probably would have ordered a second.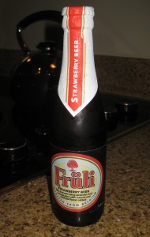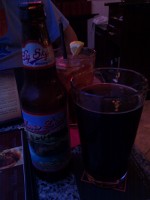 Sunday I'm signed up for the Socola Gourmet Truffle Chocolatier and Rogue Ales Beer Pairing. I learned about this event in the beginning of May and was the first person to sign up, just minutes after it was announced, because really? Rogue and chocolate? SIGN ME UP! Hopefully I won't be too shy :) Today we're heading over to Union Square for lunch and to see an open air art show which will include the art of James Moore whose wall pieces are quite appealing.
In other life news, the storage units are almost all painted, having taken considerably longer than anticipated. Our last task is finishing some touch-up work on a couple of the walls and then we can finally move all of or stuff into the units, including all the boxes which still populate our condo, woohoo!