I got involved in the Ubuntu Women Project back in 2006, and since 2007 I've made yearly posts discussing project status: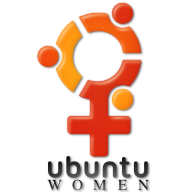 Ubuntu Women Project Status (2007)
Ubuntu Women Project Status – Mid 2008
Ubuntu Women Project Status – Early 2009
But I have to say that this update is the one I'm most excited about. Re-reading through those old posts I see a fascinating progression of the project, with each year the team overcoming more struggles, becoming more structured and having our goals and intentions more thoroughly defined and communicated. In early 2009 we had really stalled growth-wise but that roadblock was broken through in the end of 2009 and early 2010.
At the Ubuntu Developer Summit (UDS) for Karmic (9.10), Mackenzie Morgan hosted the first Ubuntu Women session at a UDS.
At the next UDS, for Lucid (10.04) in Dallas in November of 2009, we had 3 full sessions for the team, resulting in a surge of participation and support from the wider Ubuntu community with several subsequent meetings on IRC and discussions on the mailing list. The team was able to take advantage of a considerable amount of momentum which had been growing through the fall to really start making things happen.
For the Lucid cycle itself we had our first blueprint outlining the cycle goals, including discussing and documenting IRC channel structure and an assessment of project leadership and appointment of a team leader. Not only did we satisfy these goals with the new logged #ubuntu-women-project channel (and the training of several new ops) and the appointment of Amber Graner, we added several more initiatives led by several key members of the project. We've also been able to keep up with projects we committed to in previous years, like our column in Full Circle Magazine and holding regular meetings.
But don't take my word for it! As taken from our Reporting Page we've:
And probably more, it sure has felt busy these past several months!
Not only that, but our members of Ubuntu Women are also continuing to make considerable amount of progress within the Ubuntu community itself, some of the highlights include: In October I was elected to the Ubuntu Community Council, in November Laura Czajkowski was appointed to the LoCo Council and Mackenzie Morgan became part of MOTU, in May appointments to regional membership boards meant that the number of women holding positions on these boards jumped from 2 to 5. All of these major accomplishments reflect years of work within the community, and address none of the work that other women in the Ubuntu community are currently doing on teams, from kernel development to translations to LoCo work. Alan Bell took it upon himself to even launch a tracking matrix counting female Ubuntu Members, now showing that we're close to 5%, which is an encouraging percentage for any open source project.
What's next? For the Maverick cycle we again had a UDS session, but also spent a considerable amount of time working with the rest of the team on the mailing list and at regular IRC meetings to assure the most input possible for Our Maverick Cycle blueprint. Already progress is being made on this blueprint, today we started discussion on our new proposed logo and earlier this month we outlined tasks for the redevelopment of our website.
Another milestone was also reached for the project today, with the full announcement of the first elected leadership team for the project: Melissa Draper, Leigh Honeywell and myself.
It was really an amazing year for the project, which couldn't have been achieved without many committed members of the project and ongoing fantastic support that the project has had from the wider Ubuntu Community (particularly with advertising our competitions!). Thanks again everyone, here's hoping the next 12 months will be just as exciting!