Some love Gnome, others love KDE, for me it's XFCE all the way. When I jumped on the Ubuntu bandwagon several years ago it was only natural that I'd use Xubuntu.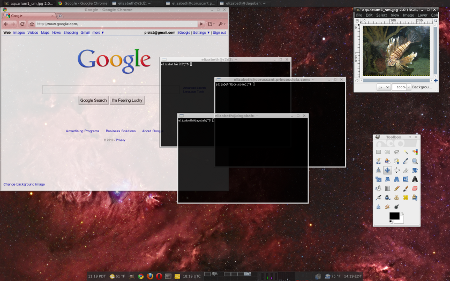 Isn't it lovely?
Now, I am completely useless when it comes to artwork[0], so I will once again stand on the shoulders of artistic giants here in this post, and appeal to those who are artistically inclined to lend a hand!
First off, during Ubuntu Developer Week last week Charlie Kravetz (charlie-tca) and Radomir Dopieralski (TheSheep) led a session on "How to help with Xubuntu" (logs). One of the things that Radomir mentioned was "Blogging about xubuntu, and generally all kinds of publicity are great" – which inspired me to put an Xubuntu logo on my blog, but the first challenge was finding the SVG of that lovely logo. I ended up snipping it from the Lucid Artwork brainstorm SVG.
From there I worked with Charlie to get the Maverick Artwork updated, so if you're looking for a lovely image for your blog or article, you can now head there for these great new logos!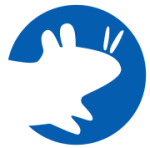 Download Xubuntu In Circle Logo SVG


Download Xubuntu Branding with Logo SVG
But wait, there's more! The Xubuntu team didn't just need the logos, they still need art for wallpapers, GDM logins, GTK themes, Icons, bootupscreens! Charlie went ahead and submitted a request to DeviantArt earlier:
Xubuntu needs your help with artwork
Shy about the process? You can also join #xubuntu-devel on irc.freenode.net for a chat or contact me directly (lyz@ubuntu.com) with your work and we'll get your submissions where they need to go.
As useless with artwork as I am? The Xubuntu team is a very small one and is always looking for help with development, testing and many other tasks, so I highly recommend reading the logs of the "How to Help with Xubuntu" session that I mentioned above and checking out the "Contribute" portion of the menu over on the Xubuntu Wiki page.
[0] However, I will say that a short demo by Martin Owens of Inkscape at UDS really changed how I manipulate images. Count me in with the vector graphics crowd, Inkscape has come a long way and I'm now in love with the scalability of SVGs and how easy they are to manipulate these days once you spend a few minutes getting the hang of Inkscape.