When I was making plans to move to San Francisco one of the things I was most excited about was the plethora of amazing food that awaited me on the golden coast. I didn't even bother to think how much I'd miss the food from Philadelphia! Pretty quickly I found a place for a good cheesesteak, but east coast pizza? Good hearty hoagies? Thick crusted eggrolls? Dunkin' Donuts? I have found myself remarkably out of luck here, so when MJ and I headed back to Philly last week one of the top things on my list to do was to satisfy several cravings that had been building up since the move.
We arrived in Philadelphia on the morning of Saturday the 4th and immediately popped into a Dunkin' Donuts to have some breakfast. Oh how I missed the coffee and the bagels! At a visit later in the week I ended up picking up a couple pounds of coffee to take home with me too. From there we ran a couple errands and showed up at the hotel in Trevose several hours before the official check-in time and our room was ready! Thank goodness, the redeye flight was brutal and we were able to grab a much needed nap.
Next on the food agenda? Pepperoni pizza! I was able to satisfy this craving with a couple of slices on Sunday when we headed up to the Allentown Fair to meet up with and hang out with Nita. Later in the week I also placed an order for a pizza that they delivered to the hotel for one of my lunches, it was equally delicious.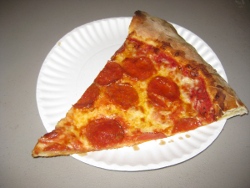 And of course I had to indulge in some Pennsylvania Dutch specialty funnel cake!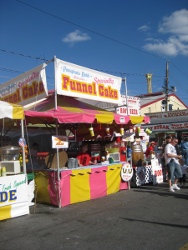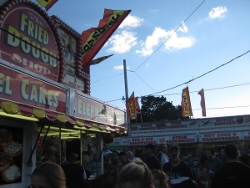 We also ended up trying some battered and deep fried oreos, which were amusing but quite a bit too much for me.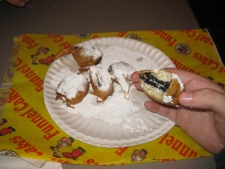 While we were at the fair we decided to stick around for the evening show which ended up being Jeff Dunham. Honestly the show as a whole didn't impress me much, but it did have its funny moments.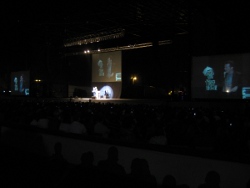 Next on the To Eat list? Chicken cheesesteak! While I can find a good standard cheesesteak in San Francisco, finding a proper chicken cheesesteak has proven to be a challenge. So I knocked out that chicken cheesesteak craving as well, yum!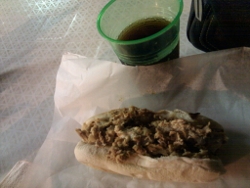 Monday was Labor day so we took advantage of my day off from work to meet up with a friend in downtown Philly before having dinner with MJ's grandmother. It was nice being down in Philly again, I'd grown quite fond of it in my last couple of years in Pennsylvania and really ended up being sad to leave.
Cravings! Next up was the turkey hoagie. You can certainly get turkey sandwiches in San Francisco, and there are the typical Subways and Quiznos all over the place, but there is nothing quite like the Philadelphia hoagie, and I was really pining for one. We had dinner with some of MJ's relatives on Tuesday night and when they learned we'd be in Broomall for a company meeting the following day they recommended The Thunderbird for a good hoagie.
The Thunderbird did not disappoint.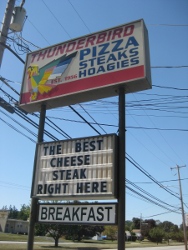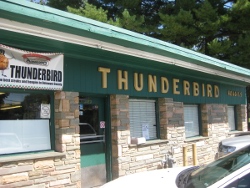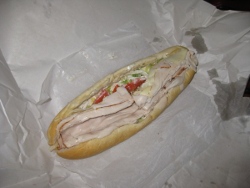 Also included on the trip were the obligatory stops at Wawa for drinks, snacks and their prepared-24-hours-a-day sandwiches and hoagies. I never did get my thick-crusted shrimp eggrolls, next time!
On Saturday we attended the latest Philadelphia Geeknic where I was able to meet up with a bunch of friends from the area and indulge in my favorite oreo cake thanks to my favorite bread man, Jim Fisher, more photos are up on flickr: http://www.flickr.com/photos/pleia2/sets/72157624825046423/
In spite of this being a working vacation and the exhaustion that comes from people, events AND work I really enjoyed this trip and even found some time after work a couple of days to hang out by the pool.