Over the past few weeks I've been working with James Tatum to launch a website for Ubuntu California at ubuntu-california.org. This is a project which has been discussed several times over the years: Does the team need a site? What would it contain? Where would it be hosted? Who would be responsible for it?
In meetings over the past couple months it became clear that the team wanted an aggregation of member blogs (planet) and was seeking to find a more consolidated way to share photos from events, so we put together a team moved forward with the site. The primary domain itself will be used as an easy address to give folks who are new to the team and serve as a portal for our other resources. We went with WordPress for this since it's a simple CMS for our volunteers who wish to help out with content on the site and we are using the ubuntu-website light-wordpress-theme. More notes about the technical specifications of the site can be found here.
Yesterday we launched our basic site!
ubuntu-california.org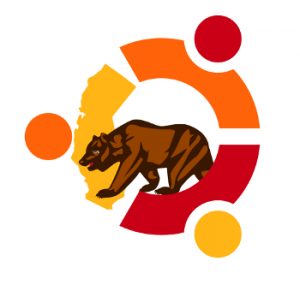 James and I are currently working on the planet and the team is going through discussions regarding our photo options (gallery2 is open source and can be installed on the Linode, but Flickr and Picasa have loco directory support). It would be great to hear what other teams have done to keep their event photos organized. In the future we're also looking at Google App Engine options in a portion of the project led by Aaditya Bhatia if we wish to have some custom applications for the site.
The site is hosted on a Linode (donated to the community by Linode, thanks again!) which I am currently the primary sysadmin of and also hosts ubuntupennsylvania.org and ubuntu-us.org. The domain name itself graciously provided by Eric Hammond.