We'll be hosting a gathering at Thirsty Bear Brewing Company at 661 Howard Street in San Francisco on the evening of Thursday, April 28th to celebrate the release of Ubuntu 11.04, Natty Narwhal!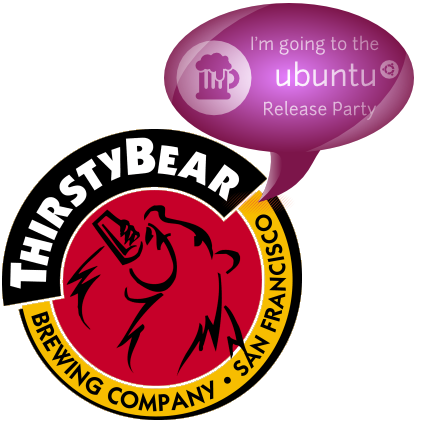 Date: Thursday, April 28th
Time: 7:30 – 9:30 PM
Location: Thirsty Bear Brewing Company, 661 Howard Street, San Francisco 94105 (Map)
RSVP/LoCo Directory: http://loco.ubuntu.com/events/team/920/detail/
(RSVP not required, but helps us get some idea of attendance)
This will be a pretty informal get-together where we enjoy tapas, optional craft brews and chat about Ubuntu. This is a restaurant so all ages are welcome and there are non-alcoholic beverage offerings. On and off-street parking is available.
We're going to try and meet around the high tables opposite the bar, but in case we're not there just look for the people with the Ubuntu shirts.