I actually arrived in Orlando several days ago with MJ so we could go to some Disney parks (which I'll blog about later!) before he flew home and I went into Ubuntu Developer Summit mode. Sunday evening after visiting Disney's Animal Kingdom my uncle dropped me off at the UDS hotel and I quickly met up with some fellow community members to spend the evening with some food, drinks and good conversation.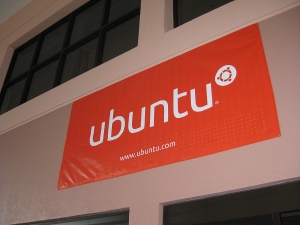 This morning began with the keynote section of UDS where Jono Bacon did his traditional introduction to UDS, Mark Shuttleworth did a keynote presentation on the Past, Present and Future of Ubuntu and George Grey, CEO of Linaro, discussed some of their progress and plans.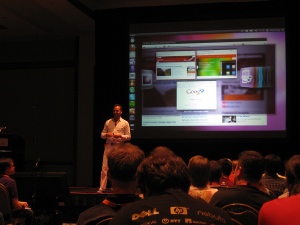 You can view Mark's full keynote here: http://www.youtube.com/watch?v=0bOwyGYTMv8
From there it was off to a day full of sessions!
– Community Roundtable –
This roundtable centered around brainstorming general community discussion points we wished to cover throughout the week. These include:
Review the Ubuntu Community Survey results (see: here)
Plans for work on Building Community wiki page
Community scaling to accommodate a growing community
Community growth without bureaucracy
We also discussed Mark's keynote address from the community standpoint. We were largely glad he didn't unveil any real surprises and there was a lot of support for the multi-device plans, there are many people who wish there was an Ubuntu option for devices they use rather than only really having Android as the open source option.
– Better Recognizing Community Contributions –
One of the results from the Ubuntu Community Survey was that some community members aren't feeling appreciated and it's causing motivation problems. In this session we focused on ways in which we can extend the "thank you" culture of the community. Jorge Castro created a bug report to add a clause about being appreciative to Our Philosophy and over a dozen people and a couple of teams volunteered to write posts of their own on various social media outlets thanking their fellow contributors.
I've uploaded full notes from the session here: community-p-better-recognizing-community-contribut
– Designing and Creating Ubuntu Experiences –
I wasn't sure what to expect from this session because I'm not involved with the Canonical design team or familiar with much of the work they do but their proposal was a very interesting one. Shifting the focus from the typical developer stack that people think of when working on an OS (kernel, middlewhere, shell) they are seeking to empower the community to create "Experience" teams which will focus on a particular experience for the user which transcends these standard labels and delivers a specific "experience" like streaming media from your Ubuntu system to your TV. The idea is to use the tools already in place and make the improvements needed to deliver solid experiences to the user and they're planning to do a trial this cycle and then review how it went to expand it further. I think the most important thing I got from this session was a very good push from the Canonical Design team to empower the community to make decisions about the Ubuntu experience, something that some members of the community haven't been feeling lately.
I've uploaded full notes from the session here: community-p-designing-and-creating-ubuntu-experien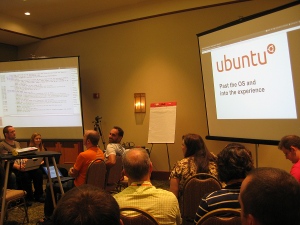 After lunch were the first plenaries of the summit. The Cloud Foundry talks didn't interest me all that much (the technology is cool, but I'm a sysadmin rather than a dev). However, in the middle of these two they gave Stefano Zacchiroli, the current Debian Project Lead, an opportunity to give a talk on "Collaboration Between Debian and Ubuntu: An update" and I'll let my tweets do the talking here:
Great history of Ubuntu-Debian relationship being presented by Stefano Zacchiroli (current Debian Project Leader) #uds

Work Debian has done to foster collaboration: Derivatives Front Desk, Debian dErivatives eXchange (DEX), Derivatives Census

Ubuntu-Debian Relationship has shown "Good progress" hooray! :)

Challenges and opportunities: Difficult to get Canonical software in Debian, collaborative mentoring, role of ISVs #uds

"all contributions propagate, everybody wins" #uds

Increase in patches from Ubuntu to Debian, more Ubuntu people getting involved directly with Debian (as DMs and DDs) #uds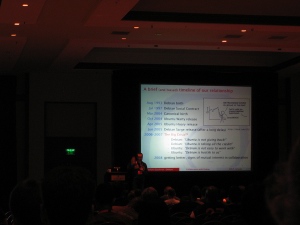 I ran this session and started off by talking about some of our accomplishments from this past cycle including setting up all our social media outlets, the Month of Making competition and work we've completed on the new theme for our wiki. From there we touched upon key points we wish to accomplish in this cycle, including:
Continuing with development of our mentoring program
Testing and installation of our new wiki theme
Improvements to our main website text (wall of text is no fun!)
Improvements to our Best Practices document for teams looking to attract more women (less confrontational)
Identify and flesh out target groups of women we're looking to bring into the Ubuntu community and work out strategies for reaching them
One of the things I really love about having an Ubuntu Women session at UDS is the new blood that it brings in. We had a couple new contributors come by with really fresh ideas and even someone who ended up taking on a couple blueprint items!
I still need to update the formal blueprint, but I've uploaded full notes from the session here: community-p-ubuntu-women-project-goals
– Ubuntu LoCo Council Items for the Precise cycle –
The LoCo Council has made some really amazing progress over these past couple years. They now work on reapprovals of teams in addition to the standard initial approvals, they worked with Canonical to get conference packs improved, frequently work with Canonical IS to get technical blockers removed for teams and even launched a blog this past cycle to help communicate with the wider community. They will have a session or two later this week but this session they wanted to focus on ways they can take time this cycle to find further ways to encourage teams. One proposal was to pair up representatives from a successful, approved LoCo with similarly composed (language, size, etc) newer teams to offer guidance and support. There was also a great deal of time spent discussing size and organization of teams into smaller, regional chapters within the LoCos. The general consensus was that there are some countries which can benefit from formally splitting into geographical regions but for the majority of teams internally organized regional chapters work the best and offer the fairest distribution of resources. There was also discussion about customization of the LoCo Team Portal display name on the teams list page to make teams easier to find – they will not be changing the way that teams are named in Launchpad.
I've uploaded full notes from the session here: community-p-lococouncil
I wrapped up my session day by going to the Debian Health Check session. I've gone to these since my first UDS in Dallas in 2009 and it's been inspiring to watch the progression. It's not uncommon to see Ubuntu developers who are also Debian Developers now and today much of this session is compromised of really solid discussion about bug report integration options and how the new Application Review Board (ARB) process in Ubuntu and new developer.ubuntu.com portal will impact Debian (will fewer packages get to Debian? Hopefully not, part of the ARB charter puts emphasis on directing contributors to Debian if their package is appropriate there).
I've uploaded full notes from the session here: community-p-debian
This evening was the Meet and Greet with a buffet of sandwiches and cupcakes with do-it-yourself sprinkles!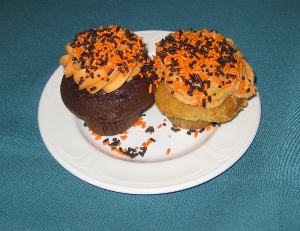 Great day, looking forward to another tomorrow!