My energy the past few weeks has left something to be desired, so much of my energy has been spent at work on a major project. During the week following the Ubuntu Developer Summit I hosted an Ubuntu Hour in San Francisco where I had great chats with Michelle Mastin and Evan Broder and toward the end Eric showed up and we talked a bit about Unity.
That weekend was spent reorganizing our closets. It was no small task but we did manage to get through most of it and it's so nice to be able to find everything now. We also did a bit of shopping.
Tuesday following that weekend I headed out to BALUG for a "RegEx workshop". It was a very enjoyable evening, I was able to meet a few new people including Corey from Freenode who I invited out. Thursday I took advantage of the earlier timing of the Americas Ubuntu Membership Board meeting and the fact that there was only one nominee and skipped out right after to head down to the Mountain View Ubuntu Hour. Afterwards I met up with MJ for an interesting dinner at Shabuway in Mountain View, my first Shabu experience!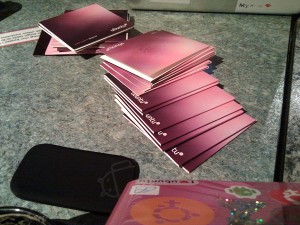 That weekend I spent the Saturday afternoon on the Xubuntu Website Sprint (results here). I'll probably talk about this more in a later post. Sunday morning I got up bright and early to take advantage of a free training session at my new gym. I've done a few free sessions over the years with the gyms I've joined and this was the first time I really felt I had a trainer who would listen to me and my experience at Crunch last year where I was in too much pain to move the next day proved listening is very important. She walked me through some interval training for cardio, which is a huge improvement for me, and we worked on creating a routine for resistance training that I'm very happy with.
On Monday I had lunch with my cousin Audrey who was in town for a conference. She brought along a colleague and another local cousin (unrelated to me) who happens to be a teacher in Oakland so we had a great chat about schools and I got to mention Partimus which she seemed very interested in, we swapped cards, I should follow up with her soon.
Tuesday was Simcoe's 5th birthday!
For Thanksgiving we had planned on one of my aunts being in town, but when those plans didn't pan out we instead decided to book a trip to Monterey for the long weekend. On Thanksgiving itself we headed over to the San Francisco Zoo! We got to visit the dinosaur bird cassowary who was quite lively, the bears, penguins and rounded off our trip by visiting the reindeer who just arrived a week ago.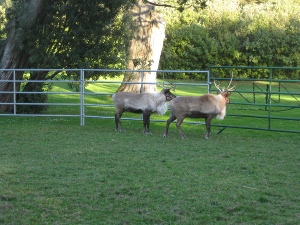 For dinner we picked up some prepared Thanksgiving foods to enjoy at home.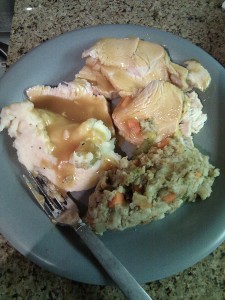 More photos from Thanksgiving (mostly the zoo!) are here: http://www.flickr.com/photos/pleia2/sets/72157628147780395/
MJ and I are now wrapping up a beautiful weekend in Monterey, but I'll write about that later :)