Back in August I wrote a post "News is hard, but we're making it easier" regarding improvements to the Ubuntu Weekly Newsletter.
At the time I defined some todo list items, which I now have updates on:
UbuntuWeeklyNewsletter wiki
Train additional releasers INPROGRESS
Redefine team structure and leadership DONE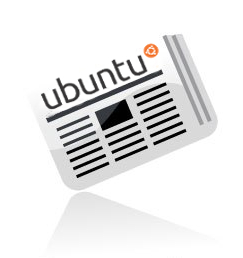 I think one of the most exciting things about this reorganization is the formal decentralization of a single editor in chief running the whole thing. Unfortunately this is largely in name only, as there are still only 2 people who can complete the full publishing routine and if I'm unavailable I need to plan accordingly to make sure we have volunteers available to coordinate the preparation. I'd really like to move past this because it's not sustainable.
We need more volunteers doing summary writing and editing so we can complete the newsletter in a timely manner each week (and can actually complete it to our highest standards, last week we had to forgo summaries on two full sections of the newsletter because we didn't have enough people to write them). We also wish to have a wider pool to draw from when it comes to experienced folks to train on the release process as most of our volunteers have very limited time to contribute.
See this page for details of each and how you can help out: https://wiki.ubuntu.com/UbuntuWeeklyNewsletter/Join
Email me at lyz@ubuntu.com if you have any questions, comments, suggestions or anything. Feel free to drop by #ubuntu-news on chat.freenode.net if you want to get a feel for the team or ask other questions (as always with IRC, please be patient when waiting for replies, we're a small team and not always around to reply!).
Finally, huge thanks to everyone who is currently involved with the team and recently joined. We recently had Matt Rudge join us as a wonderfully thorough editor, Charles Profitt stepped up while I was traveling to collect links and has been working on summaries, Amber Graner is reliably available for releasing when I'm not, Chris Druif has been maintaining our Ubuntu Flavors meetings section, Jose Antonio Rey recently started maintaining a Spanish translation and Benjamin Kerensa (who also works on Dev news) has stepped up to be trained on releasing. And of course our hard-working summary writers (and sometimes editors!) Nathan Dyer, Neil Oosthuizen, Emma Marshall, Unit193 and others who don't explicitly put their name in the credits.