On Monday the Ubuntu News team released the 275th issue of Ubuntu Weekly Newsletter!

I did a quick grep through the archives, and the following individuals have been included in the credits[0] since issue 250:
Chris Druif
Liraz Siri
Vikram Dhillon
Emma Marshall
Benjamin Kerensa
Unit193
Charles Profitt
Neil Oosthuizen
Nathan Dyer
Matt Rudge
Jose Antonio Rey
Jasna Benčić
D. Can Celasun
Mathias Hellsten
Bojan Bogdanovic
Feyisayo Akinboboye
mikewhatever
Mathias Hellsten
John Kim
Stephen Michael Kellat
Nathan Handler
Leon Marincowitz
Thanks everyone! Every article collected, summary written and grammar fix helps us get the newsletter out the door each week.
But I would like highlight the work of a couple individuals I've really come to depend upon each week:
Jasna Benčić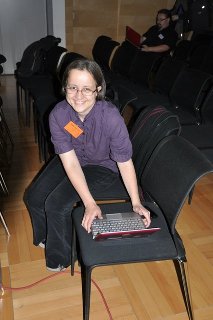 Jasna got involved several months ago and immediately started both adding links each week and writing summaries. More recently she's also started helping with editorial review. I can rest assured that she will pick up articles I miss and on weeks when I'm traveling a lot we stay in touch to pick up any loose ends.
Thanks Jasna!
Matt Rudge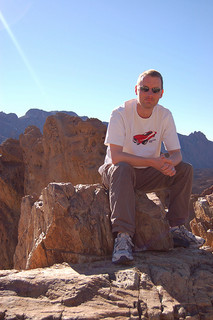 Matt has been a remarkably diligent and dependable editor each week. Even on weeks when we're scrambling to meet the release-on-Monday deadline I know I can expect that wiki update email with his name attached.
Thanks Matt!
Even with these exceptional volunteers, we always need the following:
Summary writers. Summary writers receive an email every Saturday (sometimes Sunday if we're running late) with a link to the collaborative news links document for the past week which lists everything that needs summarizing. These people are vitally important to the newsletter. The time commitment is limited and it is easy to get started with from the first weekend you volunteer. No need to be shy about your writing skills, all summaries are reviewed before publishing so it's easy to improve as you go on.
Editors. Our editors receive an email every Sunday (or Monday morning, depending on our timing and your time zone) with a link to the wiki page ready to be reviewed. Editors check for grammar, spelling, formatting and other consistency issues. Good written English skills required.
Interested in either of these? Email editor.ubuntu.news@ubuntu.com and we'll get you added to the list of folks who are emailed each week and you can help as you have time. Please specify whether you are interested in summary writing or editing when you contact us.
[0] The reason we add "And many more!" at the end of each newsletter is only those who wish to be credited are listed in the credits (they add their name themselves)