On August 17th I received an email from Beth Lynn Eicher sharing that she would be going to Ghana to deploy Edubuntu desktops in schools under the umbrella of Computer Reach, a non-profit based out of Pittsburgh, PA. She asked if one of the other Partimus board members would be interested in going. Not yet sure how everything would work out, I replied expressing interest within minutes of reading the email.

I have wanted to visit Africa since I was a kid. My father traveled the world as a youth and above all others, I always wanted to see his slides from Africa trips (in fact, I'm sure I bordered on annoying with the frequency with which I wanted to see them). That interest grew as an adult when I learned several years ago there was a need for experienced IT professionals on the ground in many African nations to help deploy IT infrastructures.
This desire was somewhat back burnered as I learned about the poor technology situation in urban public schools here in the United States. Even in tech cities like San Francisco we still have schools that don't have computers for students. The work I've done for Partimus in schools these past couple years to get computers to local kids here has been some of the most rewarding work I've ever done.
Now I have the opportunity to travel to Ghana! And not only will I be helping deploy an IT infrastructure for schools and community centers and train the staff, it will intersect with my other passion: Open Source and Ubuntu.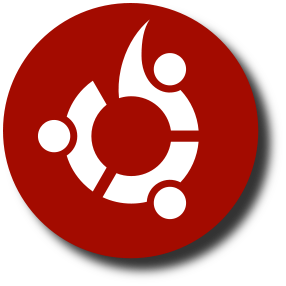 Last week I went to the AITC Immunization & Travel Clinic and got my arms full of vaccines (Yellow Fever, Typhoid, Hepatitis A&B, adult Polio booster). Last night I learned the exact dates of our travel: October 11 – 24th. I have contacted the travel agent to arrange my travel and start the VISA process.
Over the past couple weeks I've given myself a crash course in Ghaha, as the only thing I knew about Ghana a month ago was where it was: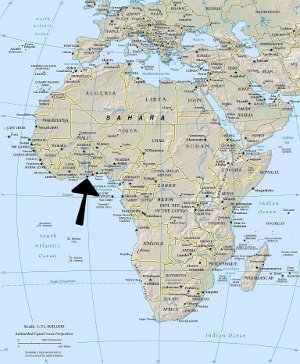 Now here's the difficult part: money. I am grateful to be able to take unpaid time off from work during this trip, but it is unpaid. And while my room, board and part of my flight will be paid for, I am responsible for the majority of my flight expense.
So I am now reaching out to the community for some financial help. I would be extremely grateful if I could raise even a portion of the funds to help cover my costs, I've created a chipin.com page here: http://pleia2.chipin.com/ubuntu-in-ghana-trip
If you are unable to use chipin and wish to help, please contact me directly to make arrangements: lyz@princessleia.com (this is also my paypal address).
I will be taking a lot of photos and blogging about my trip as much as I can and I promised Jonathan Carter an Edubuntu.org blog post. I'll also be attending UDS, so if I look a bit travel worn it's because I will be (I'm flying home to California for a couple days between trips to swap suitcases and do laundry), but please feel free to ask me about my trip!
I'm very excited. Huge thanks to Computer Reach for putting this together and reaching out to invite me. You can read about how they prepped the 88 systems that are on their way to Ghana on their blog here: Almost Ready for Ghana
Update: Wow, in under 3 hours I reached my fundraising goal. Thank you so much everyone!
Update: The initial goal covered my plane ticket, I've increased it to help cover some of my other expenses.