I've been event more involved with the Xubuntu project this cycle. For the first time the team had a full marketing blueprint, as well as one for the website. I've also been more involved with testing, from the Global Jam to just standard testing. I was able to happily cheer along with everyone else when our Xubuntu Beta 2 finally got down to a size small enough to fit on a CD (even if we did sacrifice the defaults of The Gimp, Gnumeric and some language packs to do it).
We also rewrote the offline documentation for 12.10. This was a Herculean undertaking. The struggle with documentation writing is always one where you have to find people who are not only talented at writing and documenting, but who can also use the tools required to make maintainable, translatable docs (which, in our case, meant DocBook). We spent a fair amount of time brainstorming how we'd make this work after an attempt to just toss it out to the community and "hope they can figure out something" was ineffective. Since we were doing such a comprehensive rewrite, we decided to just toss up a temporary wiki on one of my servers, redo the structure, and have people copy over content from the old docs manually and update it. Then we had a team of editors sweep through the wiki and Pasi tracked the reviews in a spreadsheet. Finally, Pasi rewrote the theme and manually converted it all to DocBook! Moving forward we'll strive to do all changes in DocBook directly, and to do it sooner in the cycle so we don't need to scramble for access and doc approval at the last minute (thanks Matthew East and Jeremy Bicha for helping us out!). We also have created a blueprint for the next cycle to tackle some refinements we didn't get to this time around. I'm really happy we got this done and we had so many community members pitch in at the end, I have to admit I had my doubts as things were so slow to start.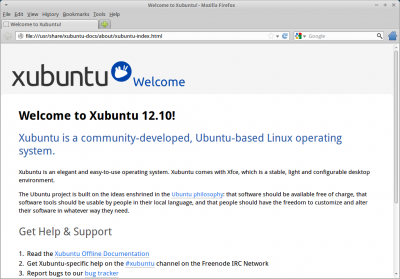 I ordered some case badge stickers from NameThatComputer.com several weeks back, and they arrived last week. The recommendation to use them came from Emma Marshall of System76, thanks again!
Up close they have a slight pixelated quality, but the size makes it so it's not easy to tell on the stickers themselves. Next time we'll work closer with them on the artwork we provide so we can get the most crisp results. They are custom-sized for the image with rounded corners, which is really nice and on this page the options we had were "flexible" and "flat" and they aren't kidding when they say the "Adhesive REALLY STICKS" – it's great. With these options and the custom images they came out to $1/ea for 100 of them, plus $8 shipping.
After my trip to Ghana (which I leave for tomorrow so I'll miss the 12.10 release itself), I'll be heading to the Ubuntu Developer Summit in Copenhagen. I'm excited to finally meet the project lead, Pasi Lallinaho, and to see Micah Gersten again and hopefully some of the other project members who may be able to pay their own way out to the summit. I'll be bringing along the case badges and regular stickers, and I've started making a pile of ping pong balls with my eggbot!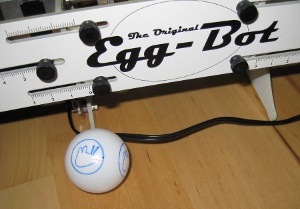 The next cycle will be launched with me spending an extra day Copenhagen with some of the Xubuntu folks to discuss plans moving forward and to do some sight-seeing. This is made significantly easier by UDS itself being a day shorter, so we all have Friday to go on our own adventure (even if that does mean paying for the hotel myself the last night). I'm excited about the sight-seeing too, I'm currently reading through my Copenhagen travelers book!