Tomorrow I leave for Ghana and one of the things I've packed is my old print copy of Getting Started with Ubuntu 10.04 (for a variety of reasons, the non-profit organizing this shipped them with with Edubuntu 10.04). I'll be leaving this copy there in Ghana with one of our contacts. We've also loaded up the PDF copy on USB sticks which will be distributed to the schools and community centers we'll be working with across the country.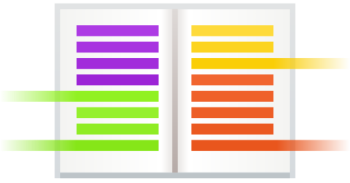 Documentation is always difficult to write and maintain, and in this project that is no exception. But one of the great things the Ubuntu Manual folks has done is really strive to leverage a variety of tools to make contributing to the documentation a process which is as easy as possible for the contributors, even those who don't have a highly technical background. They also have very detailed instructions for each role, so it's easier for new contributors to get started. I've been able to learn from their choice of tool sets and methods employed by this team and it's my hope that other documentation projects can as well.
This cycle they are seeking to release the 12.10 edition of the manual along with the release itself, so have put out the following call for proofreading so I figured I'd pass this along:
The Ubuntu Manual Project is finishing up work in Getting Started with Ubuntu 12.10.

We would like to release the manual on October 18 to coincide with the release of Ubuntu 12.10. To do this, we need your help!

We've uploaded a draft of the latest manual to http://ubuntu-manual.org/proofread/gswu1210/en and would like you to help us proofread it. Check for spelling errors, grammar problems, out-of-date or inaccurate information, formatting bugs, etc.

You can annotate the manual on that site or, if you prefer, file bugs at https://bugs.launchpad.net/ubuntu-manual/+filebug or email us at ubuntu-manual@lists.launchpad.net.

Thanks for your help!

–Kevin Godby

Originally sent to the ubuntu-manual mailing list on Tue, 9 Oct 2012
The Get Involved page on their site has more ways you can get involved with the project.