Almost a year and a half ago, in June of 2011, I wrote about Ubuntu Earrings being sold by Boutique Academia in Gold plated and Rhodium plated (silver color, but doesn't tarnish). They were so popular that they have sold out of them, but have more on order.
But not everyone wanted earrings! This week Boutique Academia started selling an Ubuntu Necklace!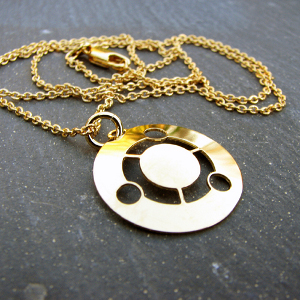 And to show the size and that these too come in the Rhodium plated silver color: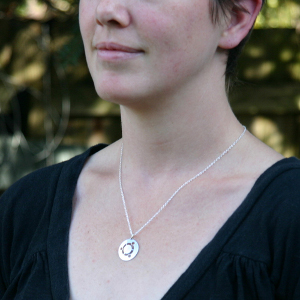 Even better, $10 of each purchase goes directly to supporting Partimus, a non-profit in the San Francisco bay area that puts Ubuntu-based desktops and laptops into area schools.
I just bought one of each (and the Steel Pleiades necklace made it into my cart as well, this shop is too awesome).