MJ and I spent this past weekend in Boston, Massachusetts to attend the wedding of MJ's friend Matti, who was his Best Women at our wedding back in April.
Since I was tied up with OSCON, MJ flew in a day earlier than me to settle in and meet up with Matti and some other friends on Thursday. I came off the red eye from Portland, OR and was able to meet him at the hotel in the late morning where I took a much-needed nap before lunch. That evening we spent at a small pre-wedding celebration with family and close friends arranged by Matti's mother.
The weather on Saturday was perfect for the wedding. Tucked between days of rain, the sun was out and the temperature was in the high 70s to low 80s all day. They held their small, quick ceremony on the banks of the Charles River. It was beautiful!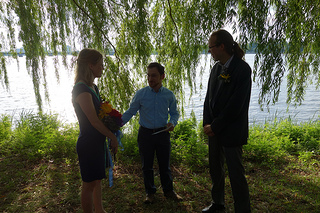 Matti and Mark get married!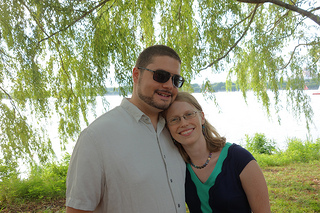 MJ and Matti!
Once complete, all of the guests walked over to the restaurant where they were hosting their lovely reception dinner where we had some time to chat with Matti and Mark and the other guests.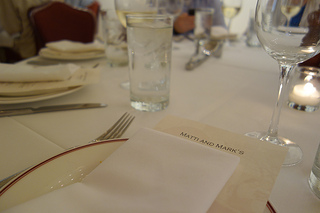 The trip was a short one and we flew home Sunday afternoon, vowing to return more often as there are a number of things we'd like to see and do in Boston, and more people to visit.
Congratulations Matti and Mark! It was an honor to join you on your wedding day!
More photos from the day here: http://www.flickr.com/photos/pleia2/sets/72157634872482427/