As we come up on just a few more days left to submit nominations for the Ubuntu Community Council, I thought I'd take a few minutes to write about my experiences on the council for the past 4 years (and 2 more if you'll have me!) and why I highly encourage others to nominate themselves of folks in the community who they feel are qualified.
First up, here's the call for nominations, for context: Community Council Call for Nominations
For this nominations call I grabbed FAQ I received during the last nomination period 2 years ago and I am hopeful that it does a decent job of setting expectations.
The Ubuntu governance page gives this description of the Community Council:
The social structures and community processes of Ubuntu are supervised by the Ubuntu Community Council. It is the Community Council that handles appointments to and elections for official project boards and councils. The council is also responsible for the Code of Conduct and tasked with ensuring that community members follow its guidelines.

The council is ultimately responsible for dispute resolution, should it be required. For example, in the past, we have helped to resolve conflicts in LoCo teams and in the Ubuntu forums – both very important parts of the community that have their own leadership structures carrying authority delegated by the Community Council.

The Community Council meets every two weeks on Internet relay chat (IRC). You can propose an item for discussion at a council meeting on the Community Council Agenda page on the Ubuntu Wiki.
Golly, impressive! But at the heart of it, we're just community members who care about Ubuntu and the Ubuntu community and have decided to dedicate time and effort to helping both in our roles as Community Council members and in our projects in the wide Ubuntu community.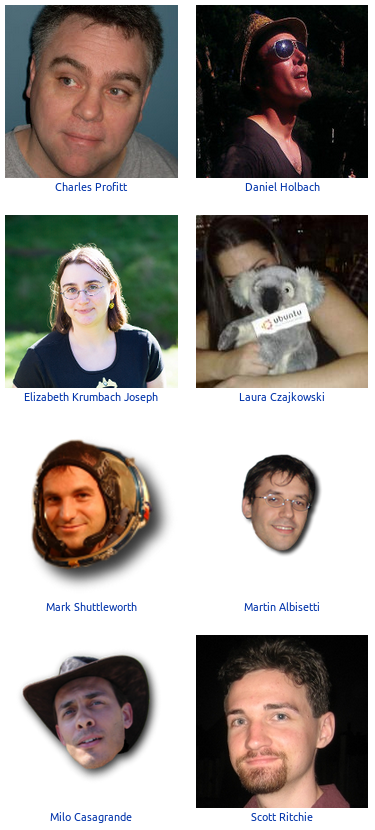 Only one of us has been to space!
We're a mix of people's parents, sisters, sons and spouses with jobs and very different lives, but a shared passion for Ubuntu and track record in the community. The diverse perspective of council members allows us to have great discussions (sometimes contentious, but always civil) about the direction of Ubuntu and how we can help and make ourselves available to the community through changes and announcements that come out. Among our ranks have always been a nice mix of Canonical employees and those of us employed elsewhere, members who are development-focused and not so development-focused, contributors to LoCos, marketing, translations and more.
It's a great opportunity to work closely with these other strong community members and seek wisdom for each other. Our regular sync-ups keep each other up to date with various parts of the project and having Mark available to talk to has led to some great triage work by the council when issues do crop up.
So, want to join us? Nominations details here: Community Council Call for Nominations
Once we have collected all nominations, Mark will review them and set up a poll so all Ubuntu Members can vote.