At the Ubucon at Southern California Linux Expo on Friday, February 21st I'll be doing a presentation on 5 ways to get involved with Ubuntu today. This post is part of a series where I'll be outlining these ways that regular users can get involved with while only having minimal user-level experience with Ubuntu.
In my first post of this series, let's take a look at the Ubuntu Weekly Newsletter!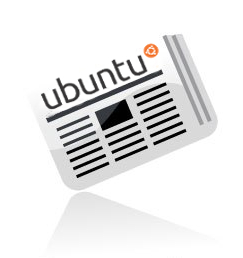 Every week, the Ubuntu Weekly Newsletter is read by thousands of community members, it's cross-posted to several resources so for the release of issue 353 on Monday you could find it via:
Contributing to the newsletter is a great way to contribute to something that community finds valuable.
I'm happy to say that today we have some really exceptional work coming from Paul White who participates from beginning to end: link collection, summary writing and editing. We recently gained Emily Gonyer who has been putting in tons of effort each week on summary writing and keeping an eye out for accuracy of articles. And finally, we still regularly have Jim Connett popping in for editorial review at the end of the release cycle.
But we don't want to burn out these contributors! It's a lot of work to put together the newsletter every weekend, and we need folks for the following:
Summary writers. Summary writers receive an email every Friday night/Saturday morning with a link to the collaborative news links document for the past week which lists everything that needs summarizing. These people are vitally important to the newsletter. The time commitment is limited and it is easy to get started with from the first weekend you volunteer. No need to be shy about your writing skills, all summaries are reviewed before publishing so it's easy to improve as you go on. We also provide Style Guidelines to help you out (and you can always look at past issues!).
Editors. Our editors receive an email every Sunday night/Monday (depending on our timing and your time zone) with a link to the wiki page ready to be reviewed. Editors check for grammar, spelling, formatting and other consistency issues. Good written English skills, attention to detail and willingness to adhere to our style guidelines required.
Interested in either of these? Email editor.ubuntu.news@ubuntu.com and we'll get you added to the list of folks who are emailed each week and you can help as you have time. Please specify whether you are interested in summary writing or editing when you contact us. And if you find you can't participate or want to be removed, you can always be removed from the list of people contacted each week, just ask :)