On Monday we released Issue 378 of the Ubuntu Weekly Newsletter. The newsletter has thousands of readers across various formats from wiki to email to forums and discourse.
As we creep toward the 400th issue, we've been running a bit low on contributors. Thanks to Tiago Carrondo and David Morfin for pitching in these past few weeks while they could, but the bulk of the work has fallen to José Antonio Rey and myself and we can't keep this up forever.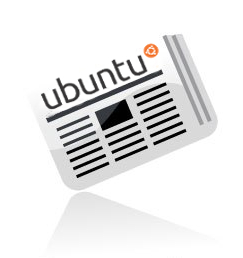 So we need more volunteers like you to help us out!
We specifically need folks to let us know about news throughout the week (email them to ubuntu-news-team@lists.ubuntu.com) and to help write summaries over the weekend. All links and summaries are stored in a Google Doc, so you don't need to learn any special documentation formatting or revision control software to participate. Plus, everyone who participates is welcome to add their name to the credits!
Summary writers. Summary writers receive an email every Friday evening (or early Saturday) with a link to the collaborative news links document for the past week which lists all the articles that need 2-3 sentence summaries. These people are vitally important to the newsletter. The time commitment is limited and it is easy to get started with from the first weekend you volunteer. No need to be shy about your writing skills, we have style guidelines to help you on your way and all summaries are reviewed before publishing so it's easy to improve as you go on.
Interested? Email editor.ubuntu.news@ubuntu.com and we'll get you added to the list of folks who are emailed each week and you can help as you have time.