Simcoe was diagnosed with Chronic Renal Failure (CRF) back in December of 2011, so it's been a full three years since her diagnosis!
Still, she doesn't enjoy the quarterly vet visits. We took her in on December 6th and she was determined to stay in her carrier and not look at me.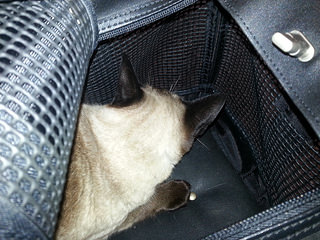 "I'm mad at you"
We're keeping up with subcutaneous fluid injections every other day to keep her hydrated, and it has been keeping her pretty stable. This latest round of tests did show a slight decrease in her weight from 9.94lbs to 9.74lbs.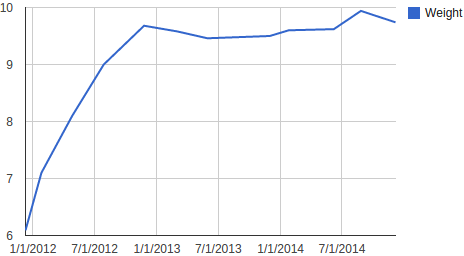 Her BUN level remained steady, and CRE rose a bit from 3.8 to 4.2.
BUN: 59 (normal range: 14-36)
CRE: 4.2 (normal range: .6-2.4)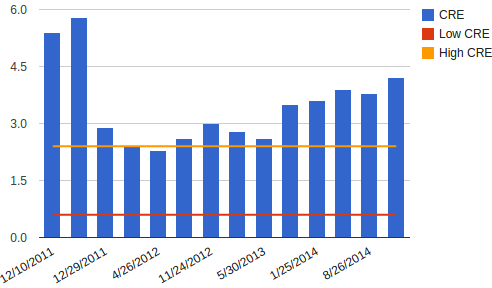 Her calcium levels also came back a little high, so we scheduled some fasted blood work for this past weekend. We took the opportunity to also bring Caligula in for his annual exam.
Caligula is doing well, he just turned 11 years old and our only concern was some staining on his iris, which the vet took a look at and confirmed was just pigmentation changes that are common with aging. His blood work looks good, though also shows some slightly elevated calcium levels.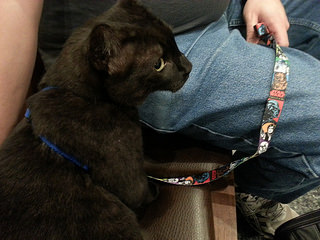 Simcoe was taken in the back with the carrier, Caligula got the leash
We still have one follow-up call with Simcoe's vet to chat about the calcium levels, but the vet on duty who delivered the results didn't seem concerned since they've been elevated for some time and are just slightly above normal.
The only other current struggle is supplies. Following some quality control issues with one of the manufacturers, the Lactated Ringer's solution we give subcutaneously went through a period of severe shortage (article here). The market seems to be recovering, but we're now navigating a world with different bag manufacturers and canceled out of stock orders from our pharmacy. Hoping 2015 will be a better year with regard to this shortage, it wasn't only kitties who were impacted by this problem!