Our little Siamese, Simcoe, has Chronic Renal Failure (CRF). She has been doing well for over 3 years now with subcutaneous fluid injections every other day to keep her hydrated and quarterly check-ins with the vet to make sure her key blood levels and weight are staying within safe parameters.
On March 14th she went in for her latest visit and round of blood work. As usual, she wasn't thrilled about the visit and worked hard to stay in her carrier the whole time.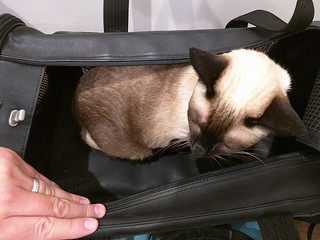 She came out long enough for the exam, and the doctor was healthy with her physical, though her weight had dropped a little again, going from 9.74lbs to 9.54lbs.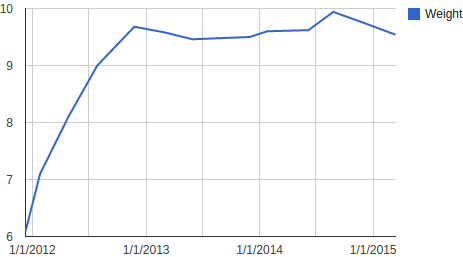 Both her BUN and CRE levels remained steady.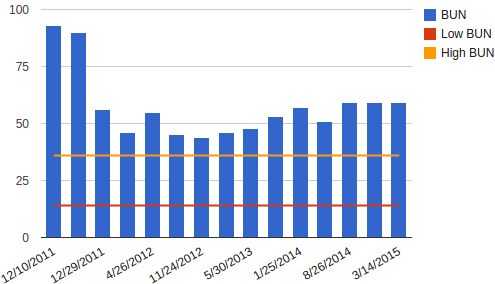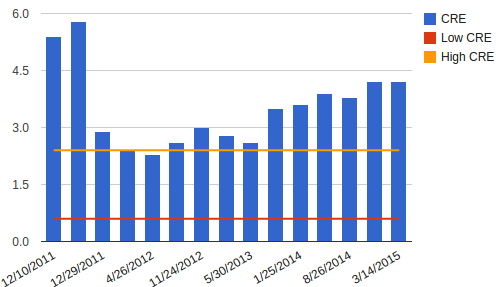 Unfortunately her Calcium levels continue to come back a bit high, so the vet wants her in for an ionized Calicum test. She has explained that it's only the ionized Calcium that is a concern because it can build up in the kidneys and lead to more rapid deterioration, so we'd want to get her on something to reduce the risk if that was the case. We'll probably be making an appointment once I return from my travels in mid April to get this test done.
In the meantime, she gets to stay at home and enjoy a good book.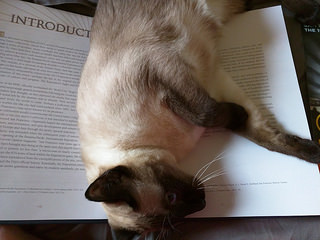 …my good book.