Super star Ubuntu Weekly Newsletter contributor Paul White recently was reflecting upon his work with the newsletter and noted that he was approaching 100 issues that he's contributed to. Wow!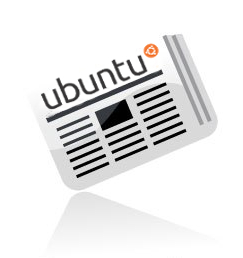 That caused me to look at how long I've been involved. Back in 2011 the newsletter when on a 6 month hiatus when the former editor had to step down due to obligations elsewhere. After much pleading for the return of the newsletter, I spent a few weeks working with Nathan Handler to improve the scripts used in the release process and doing an analysis of the value of each section of the newsletter in relation to how much work it took to produce each week. The result was a slightly leaner, but hopefully just as valuable newsletter, which now took about 30 minutes for an experienced editor to release rather than 2+ hours. This change was transformational for the team, allowing me to be involved for a whopping 205 consecutive issues.
If you're not familiar with the newsletter, every week we work to collect news from around our community and the Internet to bring together a snapshot of that week in Ubuntu. It helps people stay up to date with the latest in the world of Ubuntu and the Newsletter archive offers a fascinating glimpse back through history.
But we always need help putting the newsletter together. We especially need people who can take some time out of their weekend to help us write article summaries.
Summary writers. Summary writers receive an email every Friday evening (or early Saturday) US time with a link to the collaborative news links document for the past week which lists all the articles that need 2-3 sentence summaries. These people are vitally important to the newsletter. The time commitment is limited and it is easy to get started with from the first weekend you volunteer. No need to be shy about your writing skills, we have style guidelines to help you on your way and all summaries are reviewed before publishing so it's easy to improve as you go on.
Interested? Email editor.ubuntu.news@ubuntu.com and we'll get you added to the list of folks who are emailed each week.
I love working on the newsletter. As I've had to reduce my commitment to some volunteer projects I'm working on, I've held on to the newsletter because of how valuable and enjoyable I find it. We're a friendly team and I hope you can join us!
Still just interested in reading? You have several options:
And everyone is welcome to drop by #ubuntu-news on Freenode to chat with us or share links to news we may found valuable for the newsletter.