As we get closer to the 16.04 LTS release, it's becoming increasingly important for people to be testing the daily ISOs to catch any problems. This past week, we had the landing of GNOME Software to replace the Ubuntu Software Center and this will definitely need folks looking at it and reporting bugs (current ones tracked here: https://bugs.launchpad.net/ubuntu/+source/gnome-software)
In light of this, I thought I'd quickly share a few of my own tips and stumbling points. My focus is typically on Xubuntu testing, but things I talk about are applicable to Ubuntu too.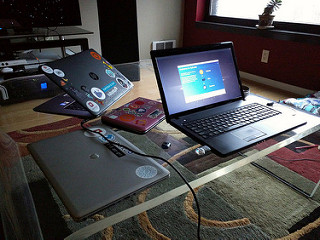 ISO testing on a rainy day
1. Downloading the ISO
Downloading an ISO every day, or even once a week can be tedious. Helpfully, the team provides the images via zsync which will only download the differences in the ISO between days, saving you a lot of time and bandwidth. Always use this option when you're downloading ISOs, you can even use it the first time you download one, as it will notice that none exists.
The zsync URL is right alongside all the others when you choose "Link to the download information" in the ISO tracker: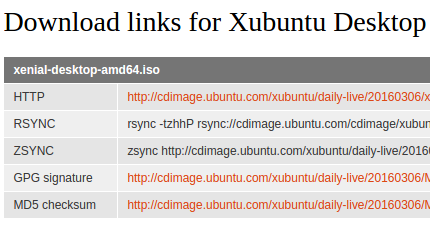 You then use a terminal to cd into the directory where you want the ISO to be (or where it already is) and copy the zsync line into the terminal and hit enter. It will begin by examining the current ISO and then give you a progress bar for what it needs to download.
2. Putting the image on a USB stick
I have struggled with this for several releases. At first I was using UNetbootin (unetbootin), then usb-creator (usb-creator-gtk). Then I'd switch off between the two per release when one or the other wasn't behaving properly. What a mess! How can we expect people to test if they can't even get the ISO on a USB stick with simple instructions?
The other day flocculant, the Xubuntu QA Lead, clued me into using GNOME Disks to put an ISO on a USB stick for testing. You pop in the USB stick, launch gnome-disks (you'll need to install the gnome-disk-utility package in Xubuntu), select your USB stick in the list on the left and choose the "Restore Disk Image…" option in the top right to select the ISO image you want to use: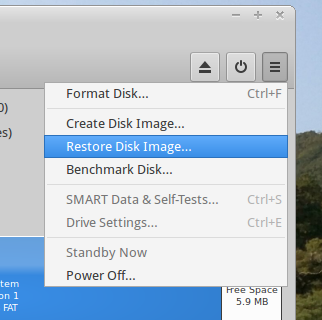 I thought about doing a quick screencast of it, but Paul W. Frields over at Fedora Magazine beat me to it by more than a year: How to make a Live USB stick using GNOME Disks
This has worked beautifully with both the Xubuntu and Ubuntu ISOs.
3. Reporting bugs
The ISO tracker, where you report testing results, is easy enough to log into, but a fair number of people quit the testing process when it gets to actually reporting bugs. How do I report bugs? What package do I report them against? What if I do it wrong?
I've been doing ISO testing for several years, and have even run multiple events with a focus on ISO testing, and STILL struggle with this.
How did I get over it?
First, I know it's a really long page, but this will get you familiar with the basics of reporting a bug using the ubuntu-bug tool: Ubuntu ReportingBugs
Often times being familiar with the basic tooling isn't enough. It's pretty common to run into a bug that's manifesting in the desktop environment rather than in a specific application. A wallpaper is gone, a theme looks wrong, you're struggling to log in. Where do those get submitted? And Is this bad enough for me to classify it as "Critical" in the ISO Tracker? This is when I ask. For Xubuntu I ask in #xubuntu-devel and for Ubuntu I ask in #ubuntu-quality. Note: people don't hover over their keyboards on IRC, explain what you're doing, ask your question and be patient.
This isn't just for bugs, we want to see more people testing and it's great when new testers come into our IRC channels to share their experiences and where they're getting stuck. You're part of our community :)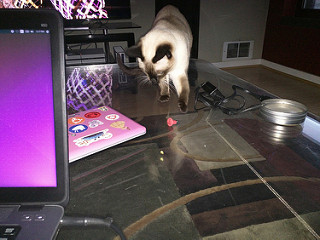 Simcoe thinks USB sticks are cat toys
Resources
I hope you'll join us.