While on my way back from Mumbai several weeks ago I ended up with a seven hour layover at Heathrow. I had planned on just camping out in an airport lounge for that time and catching up on email, open source stuff, work stuff. Then my friend Laura reached out to see if I wanted her to pick me up at the airport so we could escape for a few hours and grab breakfast.
I'd never left the airport on a layover like this, but the chance to catch up with a good friend and being able to take advantage of not needing to plan for a VISA to enter were too good to pass up. Leaving immigration was fun, having to explain that I'd only be out of the airport for five hours. And so, with 7 hours between flights I properly entered England for the second time in my life.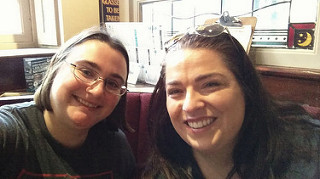 We ended up at Wetherspoon's pub in Woking for breakfast. Passing on the pork-heavy English breakfast, I had a lovely smoked salmon benedict and some tea.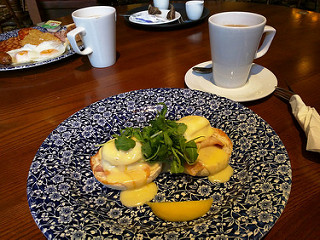 The weather that morning was beautiful, so after breakfast wandered around town, stopped in a shop or two. We got some more tea (this time with cake!) and generally caught up. It was really nice to chat about our latest career stuff, geek out about open source and fill each other in on our latest life plans.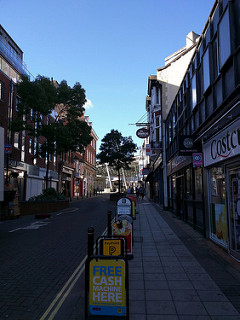 Definitely the best layover I've ever had, I'm super glad I didn't just stay in the airport lounge! I'll remind myself of this the next time the opportunity arises.
A handful of other photos here: https://www.flickr.com/photos/pleia2/albums/72157671052472560