On Monday, February 6th MJ's mother passed away.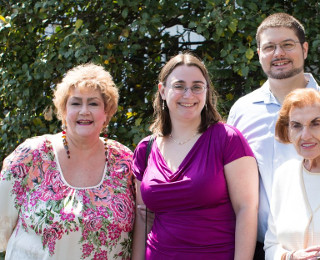 She had been ill over the holidays and we had the opportunity to visit with her in the hospital a couple times while we were in Philadelphia in December. Still, with her move to a physical rehabilitation center in recent weeks I thought she was on the mend. Learning of her passing was quite the shock, and it hasn't been easy. No arrangements had been made for her passing, so for the few hours following her death we notified family members and scrambled to select a cemetery and funeral home. Given the distance and our situations at work (I was about to leave for a conference and MJ had commitments as well) we decided to meet in Philadelphia at the end of the week and take things from there.
MJ and I met at the townhouse in Philadelphia on Saturday and began the week of work we needed to do to put her to rest. Selecting a plot in the cemetery, organizing her funeral, selecting a headstone. A lot of this was new for both of us. While we both have experienced loss in our families, most of these arrangements had already been made for the passing of our other family members. Thankfully everyone we worked with was kind and compassionate, and even when we weren't sure of specifics, they had answers to fill in the blanks. We also spent time that week moving out her apartment and started the process of handling her estate. Her brother flew into town and stayed in the guest room of our town house, which we were suddenly grateful we had made time to set up on a previous trip.
We held her funeral on February 15th and she was laid to rest surrounded by a gathering of close family and friends. We had clear, beautiful weather as we gathered graveside to say goodbye. Her obituary can be found here.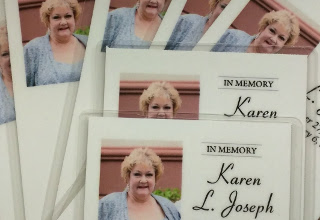 There's still a lot to do to finish handling her affairs and it's been hard for me, but I'm incredibly thankful for friends, family and colleagues who have been so understanding as we've worked through this. We're very grateful for the time we were able to spend with her. When she was well, we enjoyed countless dinners together and of course she joined us to celebrate at our wedding back in 2013. Even recently over the holidays in spite of her condition it was nice to have some time together. She will be missed.