Back in July I wrote about having two phones. The post is quite detailed, but essentially I decided to have a dedicated work phone. I mentioned at the time that I'd have to replace the Nexus 6 that I was using for my work phone. That was confirmed as I traveled in Ireland, Czechia and Germany this autumn where it was my primary phone on Project Fi. The battery life just wasn't there anymore, and the phone was incredibly slow, even after a downgrade to Android 6.0.1. I ended up carrying a couple batteries around with me and mostly using it as a tethering device for my Moto Z Play.
I needed to purchase a new phone. Enter my conundrum. I had been going with the assumption that I'd buy the Pixel 2 XL when it came out in October. As the specs trickled in for the Pixel 2, there was a glaring lack of headphone jack. This has been the trend with phones, and it's one I really dislike. I travel a lot, and I find the need for headphones with traditional AUX on airplanes and in hotel rooms. My pricey Bose noise-cancelling earbuds that I depend on for a peaceful flight require the jack. If I switched to a phone that required an adapter on USB-C to use it, I'd be carrying around an adapter everywhere. Worse, I can't charge my device and listen at the same time, brutal for 14 hour flights, though I hear some hubs will be coming out to solve this.
Then there was the price. Decked out with 128GB of storage the Pixel 2 XL ends up at over $1000 with shipping. I paid over $750 for my Nexus 6 back in 2015 and that felt like a tremendous amount. So my options were just go with an older model or see what else would work with Project Fi.
Enter the Android One Moto X4. It has a headphone jack, comes with 32GB of storage but can use a microSD card to expand that. The phone has good specs on cameras, memory, processor and battery. The biggest drawback to this phone for me is the size. I'd be switching from a 5.96 inch screen with a resolution of 2560×1440 pixels to 5.2-inch screen with 1920×1,080 resolution. That's a huge change. The price was right though, at just over $430 with tax. Then they did a Black Friday promotion which knocked $100 off the price via a statement credit. If I traded in my Nexus 6, I also get another $80. That's a $250 phone. I ordered it that day.
The phone arrived quickly, followed by my trade-in kit for the Nexus 6. I was sad about shipping off my Nexus 6. Phones come with us everywhere, they're an important part of our lives. But I know it would end up in a drawer and I'd never look at it again, just like all my other old phones. I'm glad it's being disposed of properly, and getting $80 certainly helps. The trade-in went without a hitch and in spite of holiday delivery delays, got back to the facility and I received my full estimated credit.

I had a new phone! It's small. The first couple days I was a little unhappy with it. Too small.
Then I remembered that on my Moto Z Play I had to adjust the Display settings to set both the Font and Display size to small. Voila! I have a very usable resolution! It's no 6 inch screen, but I'm satisfied.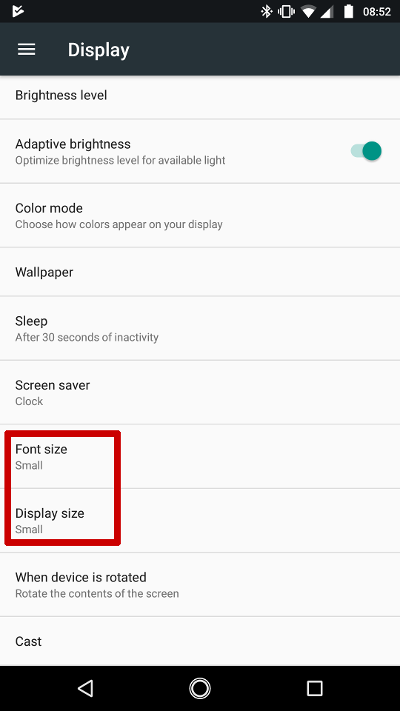 It does indeed have the microSD card slot, it's part of the SIM slot. It's a little fiddly, you have to make sure both cards are carefully seated, but it works. All the space for music and movies! In fact, with the 128GB cards running at about $40 you can exceed the internal storage of the Pixel 2, so you have 32GB internal, plus the 128GB card. The microSD cards go up to 400GB these days and the phone supports up to 2TB.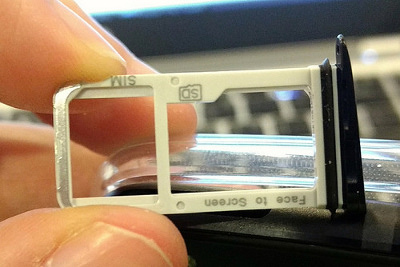 I also realized later that it has dual cameras out the front so it can do the blurred background effect that everyone loves. I saw a demo of the Pixel 2 doing this with a single camera when I was at Grace Hopper just after the release. This phone takes two pictures when in "Depth enabled" mode and then stitches them together in software. Great for cat photos, obviously an important consideration for me!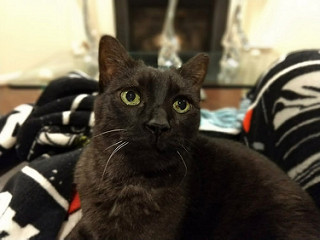 Turns out, this is a great little phone. I'm sure I'll feel a twinge of jealousy as soon as my husband starts using his Pixel 2 XL, but then I'll remember I saved $750 and still get to use all my headphones without any dongles, while charging! Oh, and I have more storage space.