It's been about a year since I last wrote about an Ubuntu release on IBM Z (colloquially known as "mainframes" and nicknamed "Big Iron"). In my first year at IBM my focus really was Linux on Z, along with other open source software like KVM and how that provides support for common tools via libvirt to make management of VMs on IBM Z almost trivial for most Linux folks. Last year I was able to start digging a little into the more traditional systems for IBM Z: z/OS and z/VM. While I'm no expert, by far, I have obtained a glimpse into just how powerful these operating systems are, and it's impressive.
This year, with this extra background, I'm coming back with a hyper focus on Linux, and that's making me appreciate the advancements with every Linux kernel and distribution release. Engineers at IBM, SUSE, Red Hat, and Canonical have made an investment in IBM Z, and are supporting those with kernel and other support for IBM Z hardware.
So it's always exciting to see the Ubuntu release blog post from Frank Heimes over at Canonical! And the one for Hirsute Hippo is no exception: The 'Hippo' is out in the wild – Ubuntu 21.04 got released!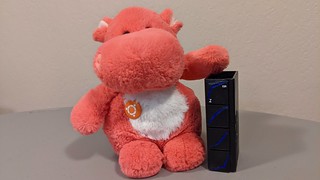 Several updates to the kernel! A great, continued focus on virtualization and containers! I can already see that the next LTS, coming out in the spring of 2022, is going to be a really impressive one for Ubuntu on IBM Z and LinuxONE.