Last year, prior to the Natty release, I headed up to BerkeleyLUG to host an Ubuntu Global Jam event focused on testing, I wrote about it here: Berkeley Natty Global Jam. It was a lot of fun and at the time I was really just helping people go through some basic Xubuntu testing documents and hadn't yet gotten familiar with any form of the ISO Tracker.
This time I plan on being even more organized and have a more structured event. I sent a mail to the Ubuntu-QA list earlier this month asking for some advice on what to bring and have since fleshed out more ideas. Plus, instead of hanging out in a pizzeria we'll have a more formal venue this time around. I met Andrew White, one of the IT Directors of the Wikimedia Foundation, at a BALUG meeting last week and he got us set us up at the Wikimedia Foundation office in downtown San Francisco!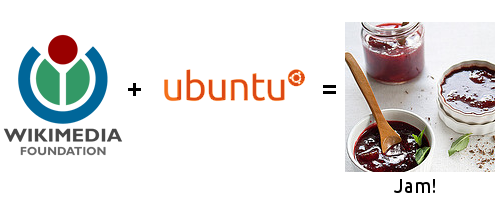 Three Types of Strawberry Jam photo by Migle Seikyte, CC BY-SA
As the date approaches I hope to post more details about what I'm bringing and I'll do a wrap-up post afterwords that I'll be sharing so we can hopefully make it easier to host events like this in the future.
Happen to be in San Francisco next weekend? Join us! Event details:
Date: Saturday, September 8, 2012
Time: Noon – 4PM
Location: Wikimedia Foundation, Inc., 149 New Montgomery St, Floor 6, San Francisco, CA 94105
Cost: Free (I'll be paying for the food out of pocket)
For this event we will be focusing on ISO testing.
What is ISO testing?
Disk images for the upcoming Ubuntu release, 12.10, need to be tested throughout the development cycle and bugs filed. You can do LiveCD tests, install tests on hardware, install tests in virtual machines and application testing. In the first hour or so we will teach you how to run the tests and then how to report the bugs.
I'll bring some testing handouts, copies of the latest working versions of the daily images on DVDs and USB sticks, a spindle of blank DVDs and the iso files themselves in case we need more.
If you wish to do testing, you will need to bring a laptop which can boot from DVD or USB and do one or all of the following: LiveCD testing, test installs on the laptop hardware itself or tests on virtual machines.
If you don't want to do testing at the event itself or don't have a laptop you can bring, you're welcome to join us to just learn about the tools used for testing and eat some pizza.
RSVP here: http://loco.ubuntu.com/events/ubuntu-california/1918/detail/
If you have trouble logging in to RSVP (or don't have/want a Launchpad account) please just let me know you're coming so I can give the folks at Wikimedia an accurate attendee count prior to the event.
We will be ordering cheese, veggie and meat pizzas to arrive around 1:30, so please let me know if you have any further dietary restrictions/preferences.