Hard to believe it's the middle of March already. My 9 weeks of Couch-to-5K has been stretched out a bit due to getting another cold a couple weeks ago and then working from the office in Sunnyvale for a week, which left very little time for exercise. I re-did a couple interval runs from earlier in the week to get back up to par, and I'm on schedule to finish week 7 tomorrow. On Friday I'm taking a redeye to visit my mother, sister and nephew in Maine so it looks like Sunday's run will be and interesting one done dodging snow banks!
In project work I finally managed to move my primary desktop to a RAID1 array. As is with most of these projects, it waited until I started getting disk errors…and a bit longer, before I was forced to complete this. It took me longer to do than I anticipated due to attempts to use the Ubuntu graphical installer to set up RAID+LVM, at some point I gave up and used the MinimalCD which uses the ncurses Debian Installer, my favorite!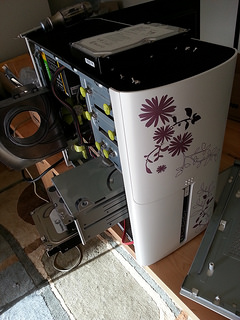 I was also happy to join Rupa Dachere and Serpil Bayraktar this past Sunday to work on the Raspberry Pi tutorial we're presenting next month. Our experiences that day gave us a whole list of notes about what we'll need for attendees and possible problems that may occur on site. Plus, I was able to hook up my Pi via console for the first time, which was fun.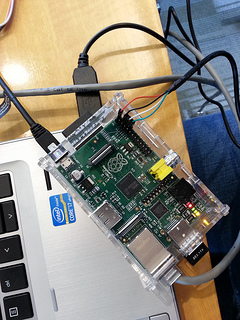 A couple weeks ago I also helped organize an Ubuntu Documentation Day, summary here. The Documentation team has really been transformed over this past year and I'm proud of the work the team has been doing to attract and onboard new contributors, which this day was a part of.
In less cheerful news, I took the loss of my grandmother a bit harder than I expected. I think this was in part due to there being no scheduled service of any kind right now and distance from family, I felt isolated. I think visiting my sister next week will help. MJ and I are also planning to go back to Philadelphia to visit some time this spring and hope to make it up to Ridgewood to visit the Schoolhouse Museum that my grandmother worked with for many years and was always a highlight of my trips to visit them. It will be nice to relive some memories. Her obituary is here.
This week MJ and I went to a hockey game, with promise of a good game with the Sharks playing the Toronto Maple Leafs. The Sharks one 6-2 in a brutal but enjoyable game, for Sharks fans anyway! I hosted an Ubuntu Hour on Wednesday night but skipped the Debian Dinner so I could get home and work on a project.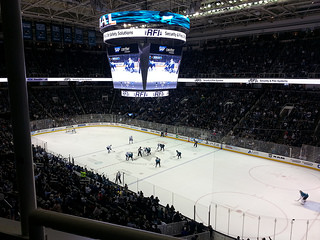 I'm looking forward to this trip to Maine. My sister keeps insisting that it's boring and cold there, but I think that's the change of pace I'm looking for. Plus, I'll be working throughout the week and playing with my nephew, so I can't get too bored!