On Saturday, September 8th, I'm hosting an Ubuntu Global Jam in downtown San Francisco focused on ISO testing, details about and signup for that event here: Ubuntu California San Francisco QA Jam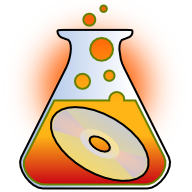 As promised, here are the videos and documents I'll be using during our jam:
Videos:
I'll be playing both of these during the introduction to the event so everyone is made somewhat familiar with the tools available to them.
Documents:
I've printed out copies of all these, since it will be hard to view them if users are installing on hardware.
You may notice that this only scratches the surface of testing. You there is application testing, various other types of install testing (including ones where you resize the disk, use encryption) and more. For this event I decided to keep it pretty simple as an introduction to testing. I'll explain that other testing exists and how to get involved with it.
On Friday night I will download and do basic testing of the latest ISOs 32-bit and 64-bit Ubuntu and Xubuntu Desktop and bring those along Saturday morning as both DVD and on USB sticks.
I'll also be putting together a handout to give to participants which has links to all these things, plus a listing including #ubuntu-testing, #ubuntu-bug and #xubuntu-devel channels.
It'll be a fun event, I'll be sure to post a wrap-up afterwards to share details about what worked, what didn't and how we'll do things next time.