MJ and I headed down to Fry's last weekend. I didn't actually need anything, it was more of a sight seeing tour – having lived on the east coast all these years I had to check out this great electronics store my west coast friends had talked so much about.
While wandering through the aisles MJ spotted this gem: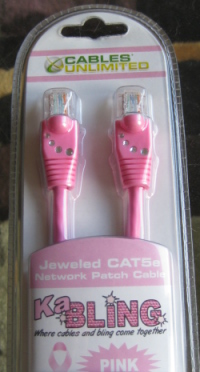 I bought two. There will now be no question as to which cables on our network go to my desktop!